International GOLD Medal Champion, Master Florist & Teacher Brigitte Heinrichs of Design with Nature, hails from Heinsberg, Germany. Considered a top international teacher of floral design, and published numerous times in the best international floral publications, such as Fusion Flowers and Fleur Creatif, Brigitte is also an author of two floral design books, and a lecturer. Brigitte has traveled all over the globe in these capacities, but this will be her first time to do so in the U.S.! Please see below for Brigitte's rave reviews...
She gained professional experiences by working with Gregor Lersch (1993-1996) in Bad Neuenahr (Germany), Gail Jones (1996-1997) in Hamilton (New Zealand) and at several national and international presentation and exhibition designs such as "The Presentation of German Flower Design" at the Floritopia in Korea, commissioned by the German Agricultural Ministry.
She worked as lecturer for the Professional Association of German Florists (FDF) and the college for vocational training of the German Trade Union Federation (DGB). She won first place and other high ranks in a number of national and international competitions such as the Great Gold Medal and the "Best Show" at the important Singapore Garden Festival 2010. Several textbooks and publications in specialist magazines testify her work as International Teacher of Floristry."
---
 Coming Events!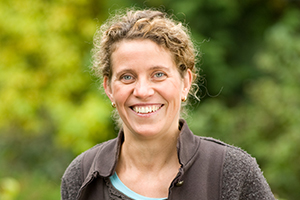 Keynote Lecture Demonstration
When: March 18th, 11:00am
Where: 2015 San Francisco Flower & Garden Show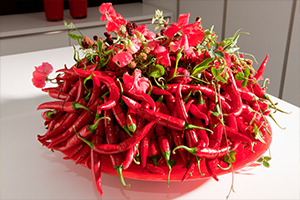 Unexpected & Innovative Table Top Designs
When: March 19th & 20th, 9am – 5pm
Where: 2015 San Francisco Flower & Garden Show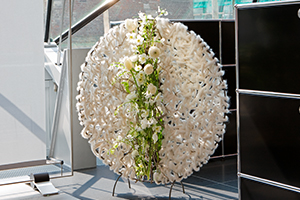 Dynamic Florals for the Home
When: March 21st & 22nd, 9am – 5pm
Where: 2015 San Francisco Flower & Garden Show